Credit: FX
15 Amazing 'American Horror Story' Cameos (PHOTOS)
Many A-list talents have starred in American Horror Story so far, but even more celebs have played smaller roles. Here are 15 of our favorite cameos from Murder House, Asylum, Coven, Freak Show, and Hotel.
Kate Mara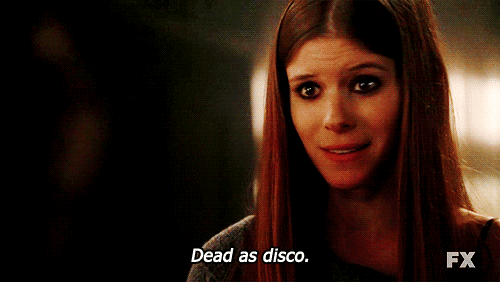 Before her Fantastic Four fame (or infamy), Kate guest-starred in Murder House as Ben's mistress from Boston, who literally haunts his and his wife Vivien's new life in Los Angeles.
Morris Chestnut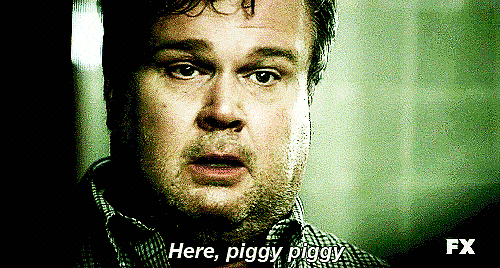 As Derrick, a man terrified of urban legends, this Modern Family star appeared in Murder House in an ironic storyline. When Derrick faces the bathroom mirror and recites the Piggyman chant — to try to prove nothing will happen — he dies when a home invader hiding behind the shower curtain mistakes the chant for an insult and shoots him.
Mena Suvari
This American Beauty beauty guest-starred in Murder House as Elizabeth Short, an aspiring actress who makes the mistake of making mad scientist David Curran her doctor in a storyline inspired by the Black Dahlia case.
Adam Levine
Maroon 5's handsome lead singer played Asylum's Leo Morrison, who visits the then-abandoned Briarcliff Manor with his new wife out of fetishized curiosity and comes face-to-face with Bloodyface — surviving dismemberment and stabbing before ultimately being shot by a Bloodyface clone.
VIDEO: American Horror Story: Hotel Cast Shows Off Their Freaky Secret Talents
Jenna Dewan-Tatum
Channing Tatum must have averted his eyes when this wife of his — playing Teresa, the aforementioned new wife of Leo — had a steamy sex scene with Adam Levine in Asylum. Unfortunately, she too is shot by a Bloodyface clone but dies when the O.G. Bloodyface skins her.
Ian McShane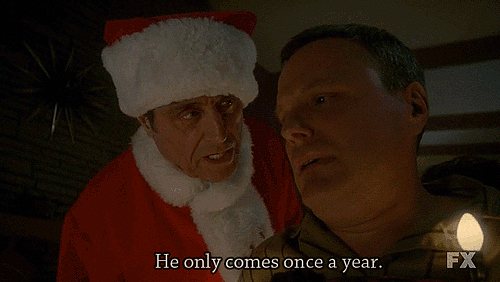 The Deadwood alum played Asylum's Leigh Emerson, a serial killer who killed 18 people around Christmas 1962 before becoming the baddest Santa of all in his time at Briarcliff.
Stevie Nicks
This Fleetwood Mac singer made light of the witch rumors that have circled her for decades when she guest-starred in Coven as the White Witch — whom Fiona brings in to sway swamp witch (and Stevie Nicks) fangirl Misty Day.
Mike Colter
He's a breakout star of Marvel's Jessica Jones and a future star of Marvel's Luke Cage, but this hunky actor also played David, a leader of the witch-hunting corporation in Coven.
Malcolm Jamal-Warner
This Cosby alum made a surprise appearance in Freak Show, playing the secret lover of the three-breasted Desiree — aka Angela Bassett.
Neil Patrick Harris
Neil's husband popped up later in Freak Show, playing a network exec who becomes the (cheating) husband of Jessica Lange's Elsa Mars when she leaves the circus for Hollywood.
Patti LaBelle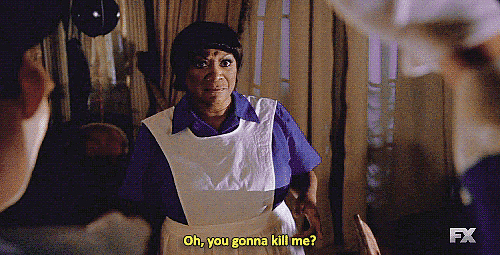 Even before this legendary singer's pies went viral, she played maid Dora Brown in Freak Show, who was the only person who could stand up to the psychopathic Dandy Mott… before he slit her throat, at least.
Alexandra Daddario
This True Detective star and future Baywatch babe played Natacha Rambova in Hotel, the wife of Rudolph Valentino at the time he meets Lady Gaga's The Countess and one third of their resulting "throuple."
Max Greenfield
New Girl fans were probably shocked to see Max play Hotel's Gabriel, a junkie who checks into the Hotel for a heroin fix — only to be violently raped by the Addiction Demon.
Hey, no one ever said a guest-starring role on AHS was pleasant!