Credit: Jason Merritt/Getty Images; Laura Cavanaugh/Getty Images
Who Would Make a Better 'Baywatch' Babe: Nina Dobrev or Ashley Benson?
Get ready for red swimsuits and slo-mo runs on the beach.
That's right, a Baywatch reboot is said to be in the works and the cast is being solidified. While Dwayne "The Rock" Johnson and Zac Efron are locked in as male leads, the female lead is still up in the air.

NEWS: Nina Dobrev & Austin Stowell Make Relationship Twitter Official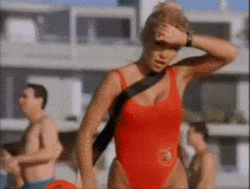 The list of ladies up for the role, according to Deadline, is super long and includes the likes of Alexandra Daddario (San Andreas, Percy Jackson), Shelley Hennig (Teen Wolf), Bianca Santos (The Duff), Alexandra Shipp (Straight Outta Compton), and Denyse Tontz (Big Time Rush).
There are two names, however, that really pop out: Vampire Diaries alum Nina Dobrev and Pretty Little Liars star Ashley Benson.

Since these two ladies are both gorgeous and could easily tackle the leading role as the centric beach babe, we'll weigh some pros and cons for each.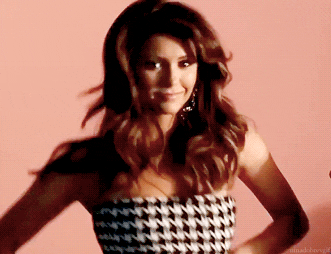 Nina Dobrev
PRO: Nina left behind TVD after six years in the hopes of switching up her acting game and leaving the supernatural world behind. This would be a breakout role for her and would get her front and center in a big movie project. She's played semi-major characters in The Final Girls, Let's Be Cops, and The Perks of Being a Wallflower and is ready to make a bigger splash.
CON: The only thing holding her back is the chance of being typecast due to TVD.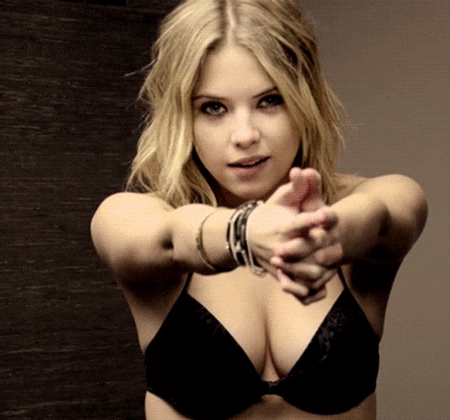 Ashley Benson
PRO: We know Ashley has PLL under her belt but perhaps the roles that would best prepare her for a Baywatch movie are Spring Breakers and Days of Our Lives. While Spring Breakers is a bit too dark, it does have the beachy aspect. And coupled with the soapy drama from DoOL it would be a nice balance. Ashley just appeared in the big budget movie Pixels so she's definitely up for the task of leading this movie.
CON: That being said, can she break through the perception of playing a teen on TV?

Umm, can we just have them both, please?