Credit: Frazer Harrison/Getty Images
Kesha's 2016 Billboard Music Awards Performance OK'd By Label (UPDATE)
UPDATE (5/20/16): Kesha fans, rejoice!
The pop star's label has OK'd her to perform at the 2016 Billboard Music Awards this weekend, May 22, but it seems that comes with a few stipulations.
"Kesha's performance on the Billboard Music Awards was always approved, in good faith," Kemosabe released in a statement, according to Rolling Stone. "Approval was only suspended when Kemosabe learned Kesha was to use the performance as a platform to discuss the litigation."
"Now that Kemosabe has obtained assurances, that it is relying upon, from Kesha, her representatives and Dick Clark Productions that neither Kesha nor her supporters will use the performance as such a platform, the approval has been restored."
Looks like we'll have to wait and see if the "TiK ToK" singer breaks the rules and makes a statement or plays nicely.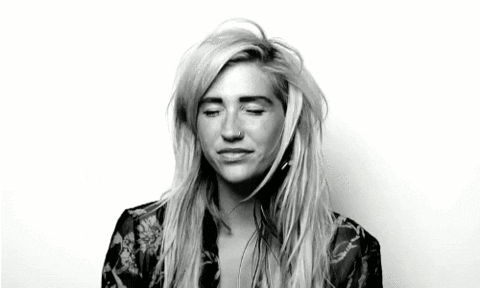 The super producer's Kemosabe Records originally gave the OK for their artist to take the BBMA stage, but "rescinded its approval following a media report on Wednesday, May 11th regarding Kesha's appearance," a rep for Dick Clark Productions announced.
NEWS: Kesha Will Face Dr. Luke in Court This Summer
The deal-changing report claimed the "True Colors" singer was plotting a "statement" performance where she would make "direct references" to her legal battle with Dr. Luke, in which she claims he mentally and sexually abused her. The 42-year-old has denied all allegations.
But Kesha says she was never planning such a spectacle.
The 29-year-old took to Instagram to tell her side of the story, claiming all she wanted to do was sing her own rendition of "It Ain't Me, Babe" by Bob Dylan during the show.
"I'm very sad and sorry to say I won't be allowed to do this," she wrote. "I just wanted to make very clear that this performance was about me honoring one of my favorite songwriters of all time and has never had anything at all to do with Dr. Luke."
NEWS: 18 Celebrities Supporting Kesha in Her Battle With Dr. Luke and Sony
The blonde swore she wasn't going to use a picture of the music heavyweight, comment on their courtroom drama, or even allude to the tense situation.
The Nashville guest star even wrote her former mentor a letter explaining his non-involvement in the performance, but he " still wouldn't allow her to perform," an insider tells People. Although another source called the claim "an urban myth."
With just four days until the big night, let's keep our fingers crossed Kesha and Dr. Luke still find a way to work things out.
The Billboard Music Awards air Sunday, May 22, at 8 p.m. ET on ABC.