Credit: Mark Levine/ABC © 2016 Disney | ABC Television Group. All rights reserved.
'Nashville' Season 5 Is Officially Happening at CMT (UPDATE)
UPDATE #2 (6/10/16): It's official: #NashvilleIsBack on CMT!
"CMT heard the fans. The wave of love and appreciation they have unleashed forNashville has been overwhelming," Brian Philips, president of the country music network, said in a statement, per TVLine.
"Nashville is a perfect addition to our evolving line-up of big music specials, documentaries and original series," he continued. "We see our fans and ourselves in this show, and we will treasure it like no other network. Nashville belongs on CMT."
Now we just have to see how they'll handle that epic-yet-frustrating cliffhanger of a then-series finale!
***
UPDATE #1 (6/9/16): You're going to have to hold on a little longer, TV fans.
Per TVLine's Michael Ausiello, the deal is close to being completed but, since it wasn't completely done, that's why no announcement was made at last night's 2016 CMT Music Awards like expected.
Elsewhere, Clare Bowen told Entertainment Tonight that all of the chatter about the show's revival is "really encouraging."
But CMT isn't the only place the country music series is being shopped around.
Per Deadline, however, talks are also in progress at Hulu as the streaming service already carries the show's previous seasons and the cast is technically still under contract for a couple more installments.
***
Original Story (6/8/16): Nashville might have more song in it after all.
The Music City-set series, which ABC axed just weeks ago, is nearing a deal that would revive it on a channel that makes a lot more sense: CMT, aka Country Music Television.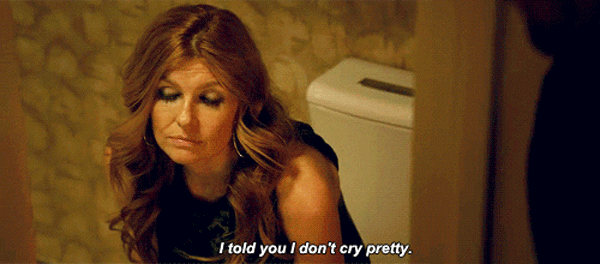 A formal announcement about the show's potential future on the network is expected to be made during the 2016 CMT Awards, which air tonight (June 8).
This is good news for fans craving more after the disappointing series finale on May 25 when the fate of Juliette Barnes, played by Hayden Panettiere, was left quite literally up in the air.
NEWS: 7 Ways to Cope With Life Without Nashville
Lionsgate, the production company behind the series, has declined to comment on this rumor but hasn't been shy about its quest to #BringBackNashville ever since its swan song.
Before its cancellation, Nashville had been given new showrunners in Marshall Herskovitz and Ed Zwick who would be taking over for Dee Johnson on the Callie Khouri-created series. This will likely be the case should the show live on, too.
VIDEOS: All 11 Lennon and Maisy Stella Covers, Ranked
If this is true — and we certainly hope it is — fingers are crossed that Connie Britton, Charles Esten, and the rest of the amazing cast will return to dazzle us for many more seasons.