Credit: Annette Brown/The CW
14 'The Vampire Diaries' Relationships, Ranked From Worst to Best
When you put the supernatural stuff aside, The Vampire Diaries is all about relationships.
And while there are friendships we love and couples we'd die to see together, there are plenty of matches that have been made in the (almost) seven seasons that have aired.
PHOTOS: Here's What Babies of Your Favorite TVD Couples Would Look Like
Fans who are invested in these romances — known as "shippers" — have fought about which duos are the best ever since the show debuted on The CW back in 2009, but we're putting a stop to it.
Check out 14 hookups from TVD history, as ranked from worst to best: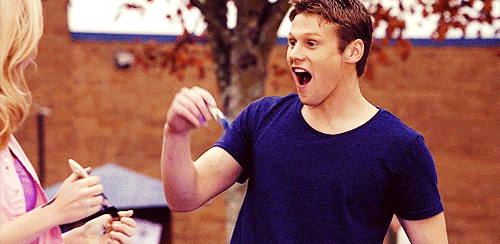 14. Maroline.
Matt and Caroline go way back — we're talking first grade. These two began a romantic relationship early on but, when the Type-A blonde transitioned into being a vampire and did some bad things to him, it all fell apart. They went back to being friends.
13. Janna.
Jeremy and Anna were the worst together. They just ended up using each other — he used her to become a vampire and be with Vicki and she used him to resurrect her mom. They aired their dirty laundry and were a normal couple for a bit but Anna died.
12. Melena.
When TVD opened we learned that Elena and Matt, close friends since childhood, had recently broken up because her parents had died just months before. Matt clearly still had feelings for Elena but she had moved on with Stefan.
11. Stebekah.
Stefan and Rebekah had a fling in the 1920s when he was a ripper. The dreaded white oak dagger put Rebekah into a dead state, and when she awakens in present day, she's happy to see Stefan. However, he has moved on, so he ignores her until, on a break with Elena, he hooks up with Rebekah once more.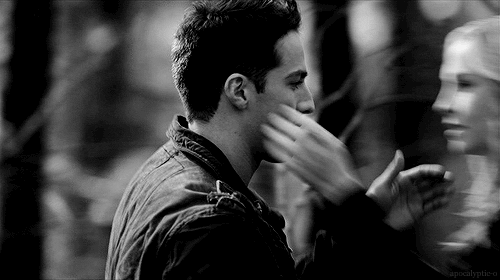 10. Forwood.
It feels like Caroline and Tyler were together forever — but that's because they had a lot to deal with. She had her vampirism and he had his werewolfism, so there was a special bond there. They've now come to grips with their split and moved on, but it was a pretty nasty one in the moment. Thankfully, though, Caroline has moved on.
9. Stefarine.
Katherine is the reason the Salvatore brothers are vampires. She turned them back in 1864 and her feelings for Stefan lasted until present day. The two reconnect — you know what we mean — but turns out Stefan isn't feeling the same way anymore. Katherine is a baddie and Stefan is too nice for her. This doesn't really work.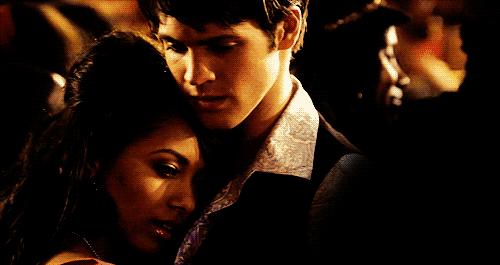 8. Beremy.
Fans might not hold this relationship in high regard, but it was a solid one in our opinion. These two characters were drawn together by their mutual feeling of being somewhat forgotten by their friends and family. Their love for each other was deep and felt extremely real and they kept each other safe. Not even death could keep these two apart.
7. Jalaric.
Aunt Jenna and Alaric had a lovely relationship, which makes it hurt even more that it came to a tragic end. In the Season 2 finale, Elena and Jeremy's aunt met her end at Klaus's hand, ending the Jalaric relationship. But this love was so everlasting that Alaric continued to be the stand-in parental figure for Elena and Jeremy going forward.
6. Datherine.
As we mentioned, Katherine is the reason Damon — and Stefan — are vampires. While she told both brothers she loved them, it was only Stefan who had her heart which means Damon ended up heartbroken here. While we get that they were never truly together, the potential here was enough to hook us. With her evil ways and his bad boy mantra, this would have been a firework of a romance.
5. Stelena.
Stelena is the couple that started it all. Stefan and Elena were together from the first episode on and, when they decided to split for good, it hurt our hearts a little bit. We've come to grips with Elena and Damon together, but remember the good ol' days? We do.
EXCLUSIVE: 5 Behind-the-Scenes TVD Secrets From Director Joshua Butler
4. Benzo.
Benzo — not Bonenzo, you guys — is a recent development that has won our hearts. It was revealed in Season 7 that these two were together and now we're getting their backstory. Perhaps one of the most romantic scenes we've seen on TVD thus far has been Bonnie and Enzo's dinner date on New Year's Eve. We definitely swooned!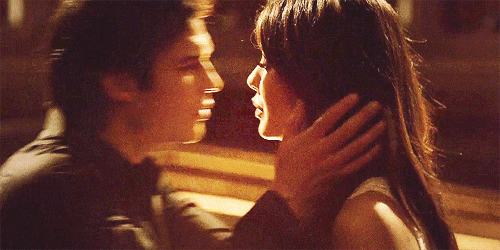 3. Delena.
You probably expected us to put Delena at the top of this list, but that's not how we work. Damon and Elena have had quite a few ups and downs throughout the seasons but, despite how many epic rain kisses they have, this is one relationship that kind of makes us yawn just a little bit. Don't get us wrong, they're totally endgame, but we're just bored.
2. Klaroline.
This relationship has perhaps the most loyal fans. Klaus and Caroline have only shared a handful of scenes together — the ones in which he isn't being super evil — and yet they're paired together. Klaus has painted Caroline a beautiful horse portrait, told her he intends to be her last love, and called her more beautiful than a princess.
NEWS: Ian Somerhalder Wants TVD Season 8 to Be Like Season 1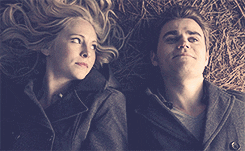 1. Steroline.
You can't compete with the slow build that Stefan and Caroline had. In the pilot episode, Stefan turned down Caroline, who was clearly interested, but in Season 6 they finally got together. They had a wonderful love story coming together and, despite all their hiccups in Season 7, we still hope they're endgame.
The Vampire Diaries airs Fridays at 8 p.m. ET on The CW.